School Direct
Thank you for your interest in The Stafford Primary School Teaching Partnership .This School Direct cluster is a group of supportive, like-minded, forward thinking primary schools based in Stafford and surrounding areas, passionate about delivering the highest standards for our pupils. This is at the heart of our School Direct partnership.
As a partnership we are committed to developing future teachers for the local area. As a partnership, we always put our pupils first. In order to give our pupils the best, we ensure that our initial teacher training is the best. Associate teachers (School Direct students) receive the highest quality in both training and school experience.
We work alongside Staffordshire University, an Outstanding Initial Teacher Training (ITT) provider. Through our University/School partnership you will leave the programme with Qualified Teacher Status (QTS), a Post Graduate Certificate in Education (PGCE) and up to 90 Master level credits. You will experience placements in two contrasting schools as well as visit our other placement schools as part of your training.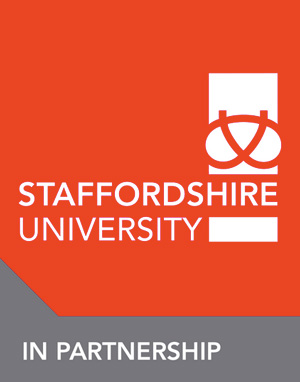 Why teach?
More of the best graduates and professionals are training to teach. That's because there are more great reasons to pursue a career in teaching than ever before. You can benefit from financial support during your training, and once you've qualified you can enjoy enviable job security and a generous pension. Plus you get the chance to inspire young people and use your skills to give something back – making sure every pupil gets the same access to a quality education and the opportunity to succeed. And we're here to support you every step of the way.
What is School Direct?
School Direct is a school-led option offering practical, hands-on training designed by schools based on the skills that they are looking for in a newly qualified teacher (NQT). We recruit trainees with a view to employing them within the partnership at the end of the programme. This is a popular choice for those who hope to secure a role in the network of schools where they train. Following the 2014/15 programme, 100% of our School Direct participants had secured jobs by June, 65% of them within our partnership.

This course offers a brilliant option if you want to train and learn "on the job", and you shouldn't worry about being thrown in at the deep end. You'll be part of a team from the very start, receiving intensive support from experienced teachers and mentors. That means you won't be teaching classes unsupported until the school thinks you're ready.
The principles of academic rigour on School Direct are the same as on university-led courses, too. You're also equally eligible for a training bursary (or, where appropriate, scholarship) and can apply for the same financial support, such as student loans.
What does our programme look like?
Our programme is delivered in partnership with Staffordshire University, an Outstanding ITT (Initial Teacher Training) provider. Your programme will be a carefully thought out blend of classroom experience, university led training and school led training.
After a two week Induction Programme, you will be in school on serial and block placements to gain a supported understanding of the role of the teacher. Within school, you will receive expert support from a class mentor who will hold weekly meetings with you to help you to prepare, teach and review lessons and develop your subject knowledge and pedagogy.
Each school professional mentor who will help you to understand the organisation of the school, pastoral care systems and the legal and social framework of school including supporting services. Associate Teachers have a phased introduction to teaching that will reflect your personal needs. Initially you will observe the regular teacher, help with group work and then move towards sharing classes with the teacher before eventually taking classes yourself. As well as teaching your subject, you will be required to contribute generally to the life of the school.
The university element of the course is designed to engage Associate Teachers in critical reflection on the nature of education. We also aim to develop your knowledge of the primary curriculum. Group and individual tutorials in the university will give you an opportunity to discuss your ideas and the challenges you may face.
The university aspects of the course take place on the Lichfield campus and will draw upon the experience of practicing teachers as well as highly experienced tutors. The school experience is based in our strong, carefully selected schools across Stafford.
The blend of practical experience and academic study will be evidenced by the compilation of portfolios and the production of short written academic papers.
How to Apply
When searching for places on UCAS, you will find us at:
Stafford Primary School's Teaching Partnership
postcode: ST17 0PR
Before you apply, we recommend that you consider the following
A well-considered personal statement to put on the UCAS application form as this is a key part of our short listing process
Ensure that you have relevant work experience within a school (this is something that we can assist you with)
Who will you ask to provide a reference to support your application?
Organise and research the skills tests. These must be passed before you begin the course. Further information can be found at sta.education.gov.uk
Entry Requirements
2:2 honours (minimum) degree in an appropriate subject
GCSE in Mathematics, English and Science - minimum Grade 4 / Grade C
You must be ICT literate
A good general education
Additionally
You will also need to demonstrate a good understanding of the education system gained from work or placement in schools or experience of working with primary school aged pupils.
You will be required to successfully complete a Disclosure and Barring Service (DBS) application and be certified fit to teach – more information is available here